Hey! I noticed that almost every book blogger did this
In My MailBox
event. So I am joining the "club"!!!
Ok, so I had gotten Teens, Inc. sent and signed by the amazing author!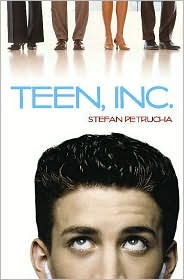 Rowan Of the Wood, sent my the amazing authors!
And last but not least.....Jewels Treasured By Her Family sent by the amazing author!
I cannot wait to read/review these! THey all look amazing!
I should also be getting a review copy from PulseIt any day now, so i'll keep you all informed!